BRIDE AND GROOM GETTING READY PHOTOS ARE NOT LESS IMPORTANT THAN ANY OTHER PART OF THE WEDDING DAY!
The Big Day has come, finally! You have planned everything carefully to ensure everything goes smoothly and within the time frame.
Remember, your wedding day is more than just the ceremony and reception. The whole wedding story starts when your hair and make-up artist arrives.
When you look back at your photos a few years after your wedding, you want to see all the funny, emotional, and crazy moments with a group of closest friends and family that accompanied you the few last hours before you said "YES'.
These moments are worth photographing as much as any other moment on your Big Day. Please don't skip it. It's the most important day of your life, and you want it to be photographed. Trust us!
As an internationally awarded wedding photography team, we prepared a few tips and suggestions for you on how to get fantastic wedding photos.
CHOOSE SPACIOUS, BRIGHT ROOM
You spent hours and hours looking for the perfect venue and location for your wedding. Why not make sure you also choose the best place for you and your bridesmaids to get ready?
The bigger and brighter the room is, the merrier. You want to avoid trying to fit yourself, your bridesmaids, your make-up artist, and your photographer in a small, creepy room. Whether you will be getting ready at home, hotel room, or venue bridal suite, plan ahead to ensure you have enough space to feel as comfortable as possible.
Believe it or not, walls and furniture colours dramatically affect how your skin looks in the photos. When the light comes in through the window, it bounces from walls and ceiling, reflecting that light back on anything and anyone inside the room. That process would make your skin look not natural. If possible, please avoid yellow-painted walls or dark, patterned wallpaper. White or bright grey is a way to go.
As everyone knows, photography is all about the light. Try to choose a room with big windows; bigger is always better. Well, at least when it comes to the windows 🙂 That will provide more beautiful ambient light coming into the room. We use one, two, or three flashlights to create more dramatic scenes or capture a few stories in one photo.
Also, if choosing a hotel room, please ask for the top floor and windows facing east. That way, you will ensure nothing is blocking the light, and you will have a sun ray coming into the room.
GET THIS ROOM READY BEFORE YOU DO
Ask your photographers about how they plan to photograph your getting ready. Our approach is based on a documentary style, so we do not stage or direct anything other than a formal portrait session. Please make sure you will get that room ready for the morning. Remove all unnecessary items or clothes you do not want in the pictures.
Shooting the details as your wedding dress, rings, jewelry, shoes, or bouquets is crucial to tell a complete wedding day story. Please make sure all the items for detail shots you would like your photographer to capture are in one spot.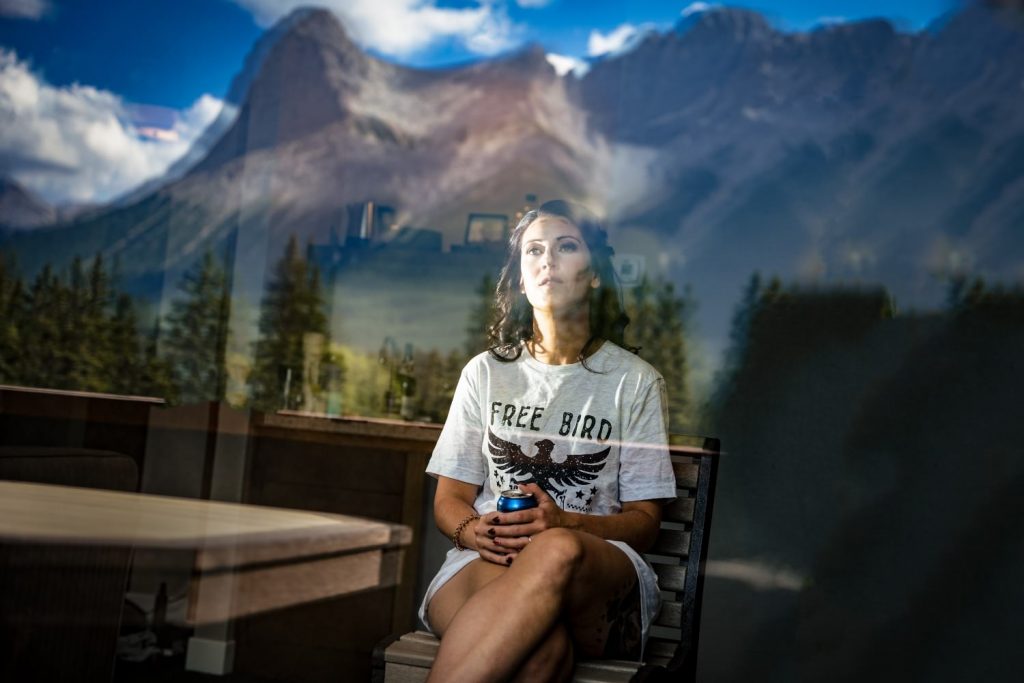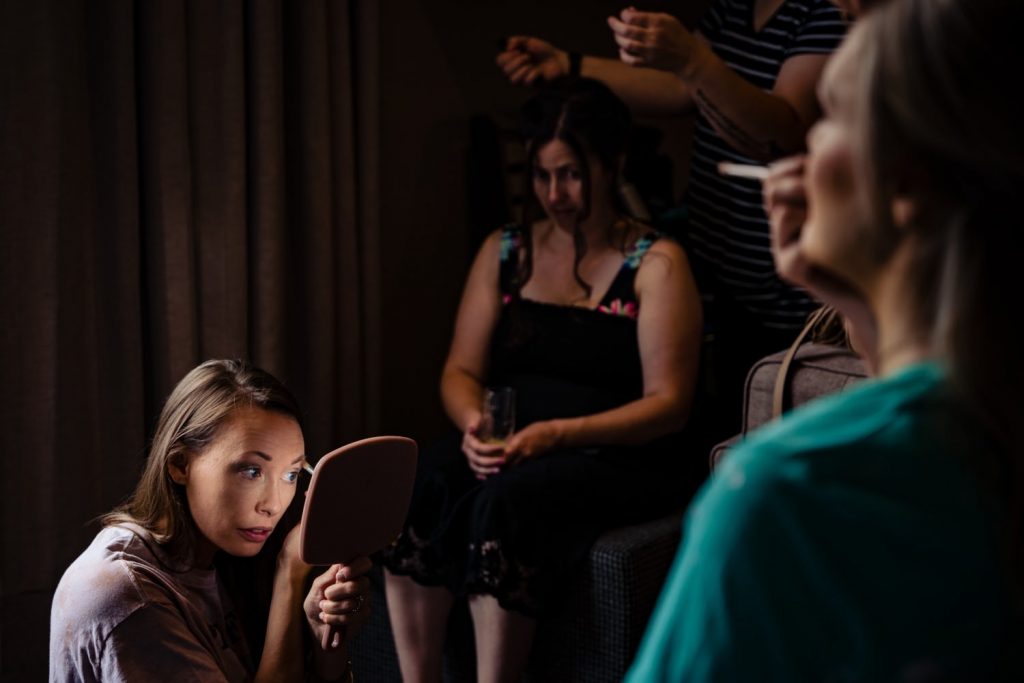 Matching robes or wedding theme shirts with short pyjama bottoms for you and your bridesmaids will create an amazing atmosphere. It makes the whole day more unique too. Besides, you don't want to be photographed in old jeans or sweatpants, do you? We all have our favourite T-shirt that we got 10 years ago and feel sentimental about it for some reason. But you would agree that there are better times and places to wear it than your wedding day, right? Also, if you need an idea for bridal gifts, robes or matching t-shirts could be an excellent choice. Whatever you go with, ensure you and your bridesmaids feel comfortable and confident. Choose loose-fitting clothes that won't leave marks on your body. To avoid unpleasant surprises, avoid anything you would have to pull over your head after your hair and make-up are done.

GIVE YOURSELF PLENTY OF TIME TO ENJOY AND RELAX
We strongly recommend giving yourself extra time. Not only for getting hair and make-up done but also for all the small moments you will have with your girls. The more time you plan for getting ready, the better. Remember, even if you plan all the small details for your wedding day, there will always be something you didn't expect or didn't predict. Small emotional moments between you and your mother or grandmother or a little tear of happiness during the first look with your bridesmaids. These moments just come naturally, and you can't plan it. You don't want to feel rushed before the ceremony just because you spent some unplanned time during the emotional moments that will most likely never happen again.
It's your wedding, your day. You MUST have as much time as you need for all the laughs, tears, hugs, and talks. Better safe than sorry.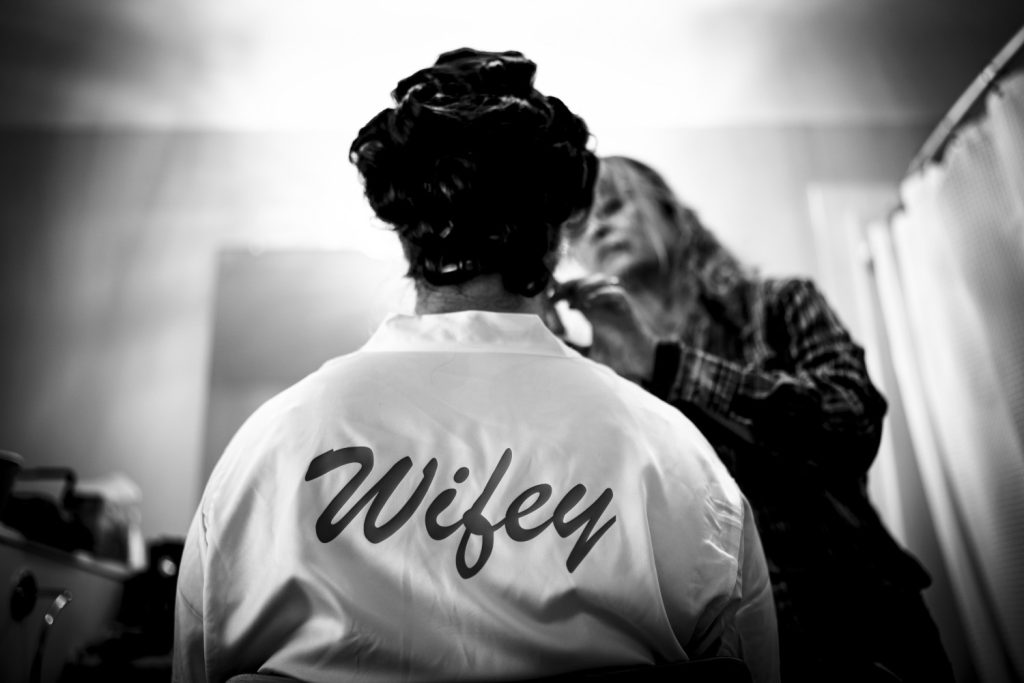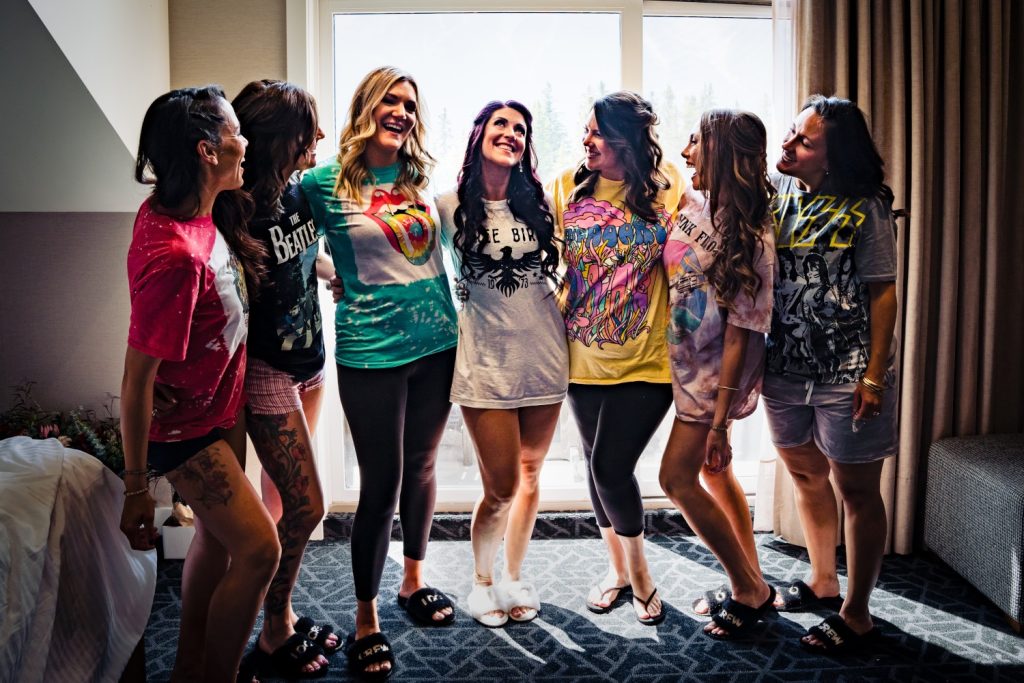 As photojournalists and storytellers, we try to be as invisible as possible. To be fair, it's not always the case as we will be close. Very, very close sometimes. We will be there when you put your dress on to capture that beautiful moment. It can be challenging initially, but do your best to ignore your photographers. We always focus on small candid moments to tell a perfect story from your wedding day. We show up as your friends with the cameras and would love to if you treat us that way. Don't be shy, don't be stressed. Be yourself and have the best time of your life!

GROOM. LAST BUT NOT LEAST
From our experience, we know that guys need a lot less time to get ready than ladies, but for us (and for you) is as important as the bride's getting ready. We always photograph weddings together, and mornings are the only part of the day we work separately. Eliza always spends mornings with the girls, and Lukas with the boys, for obvious reasons. Compared to having more than one photographer, we don't have to run between the rooms and can focus on what is essential. Unlike what most people think, the groom's getting ready can be exciting and… unpredictable. All the tips and suggestions we discussed apply to the groom's getting ready time. Except for the matching robes… that would be too funny. But if you are a groom and planning to get these for your boys – we must photograph it! We can imagine all of you playing video games and drinking a beer while wearing matching (why not pink?) robes. Seriously! It would be hilarious!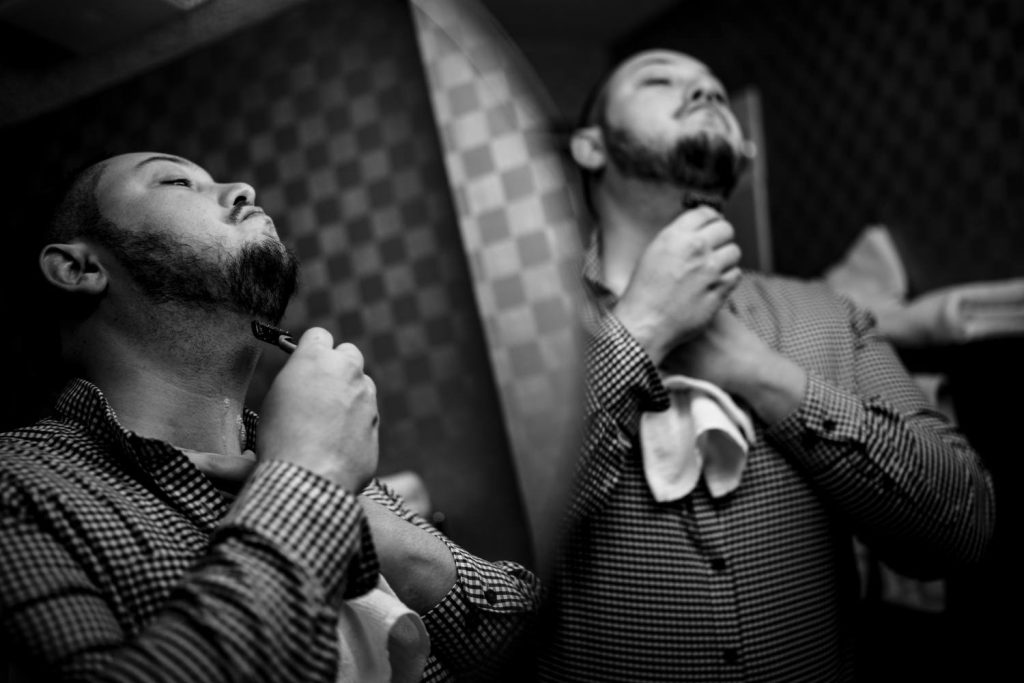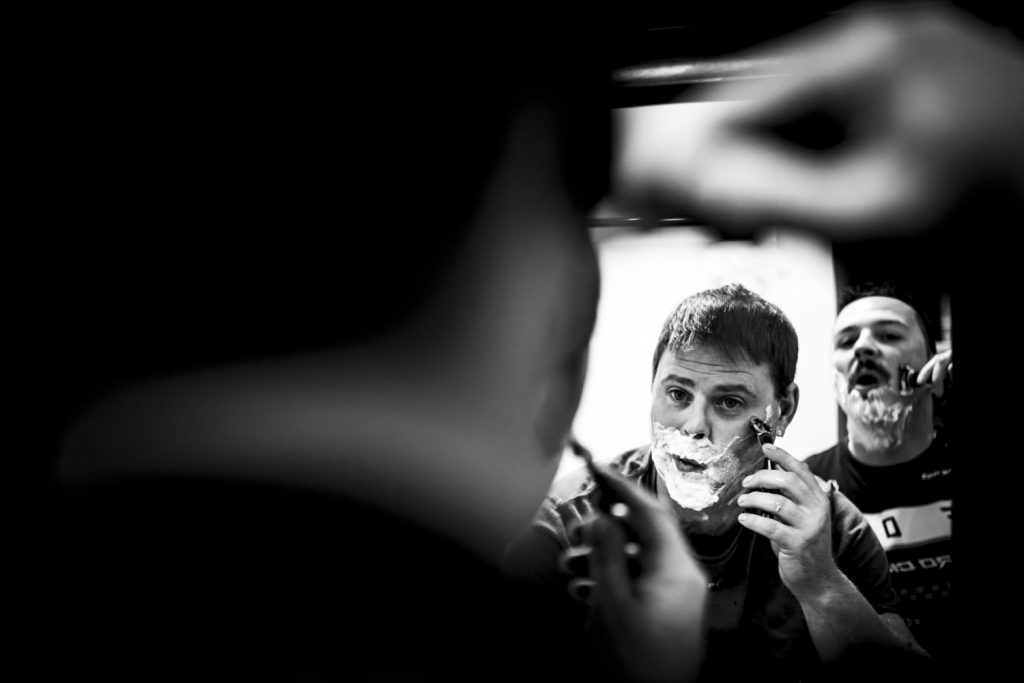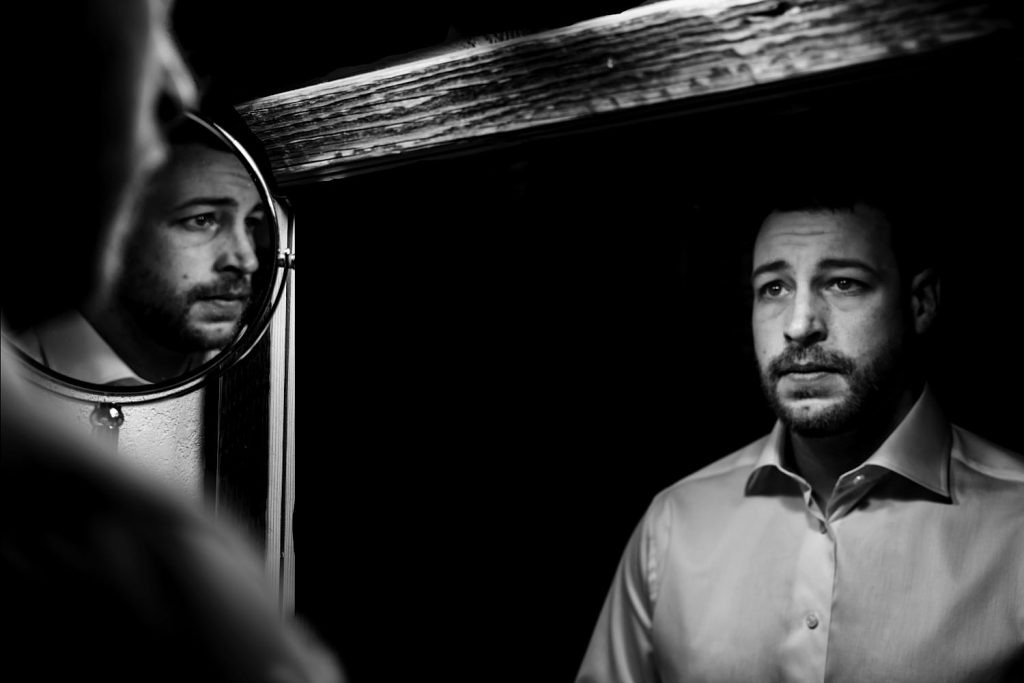 Getting ready photos is just beginning, and we cannot stress enough to plan it properly to set the tone for the rest of the day. As always, feel free to reach out if you have any questions. And enjoy planning your wedding.